Quality Boudoir Photography Brisbane
Emily is no stranger to Willow Branch Photography. Having photographed both of her two little boys on numerous occasions, I knew exactly what kind of person Emily was: a strong, hilarious, laidback girl with oodles of patience! This time I also found a new appreciation for exactly how colourful Emily is, with her gorgeous tattoos on display and bold red lips for the shoot, it was really awesome to see her in this new light. Emily is a self-proclaimed Honey Birdette addict, so it was no surprise that she brought in lingerie from the high end boutique. It was however a real challenge to choose which outfits to wear as she had so many amazing sets that all would have looked stunning on her! In the end we settled on a sexy red bodysuit which perfectly set off the red lipstick she had chosen for her makeup look, and two very different black sets which both looked amazing on her. Emily had her hair and makeup done by our favourite Melody Caitlin Make-Up Artist. At one point I told Emily she looked like a pinup model, and she told me it was completely unintentional and she just happened to be a colourful tattooed girl who liked wearing red lipstick. In any case, she is one cool chick!
Here is what Emily had to say:
"Malin always goes above and beyond for her work, as well as exceeding our expectations of the results every time. Photos are always completed quickly and to the highest standard (and the packaging is amazing)."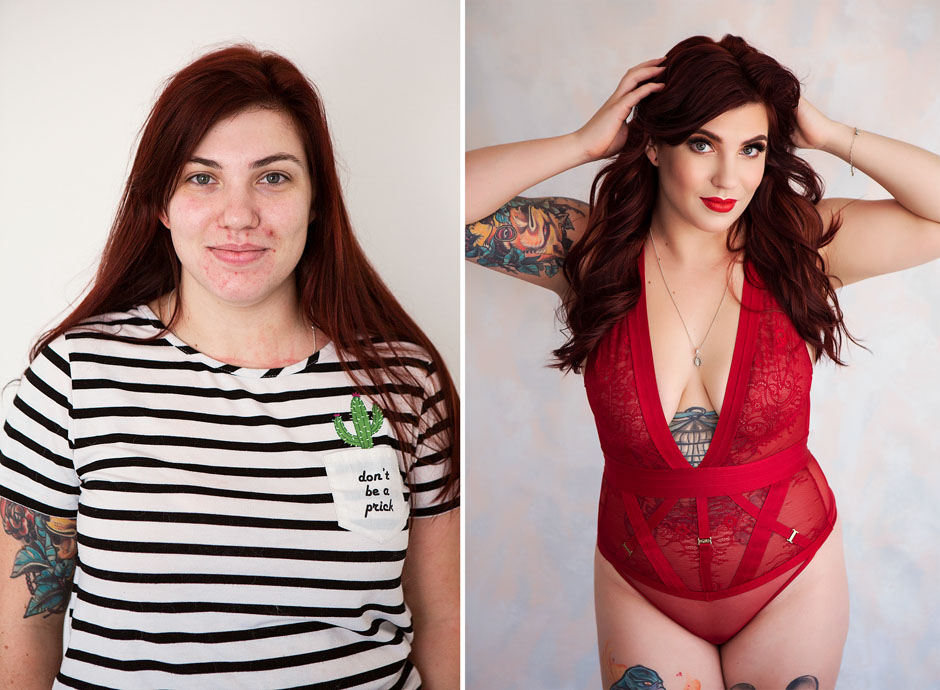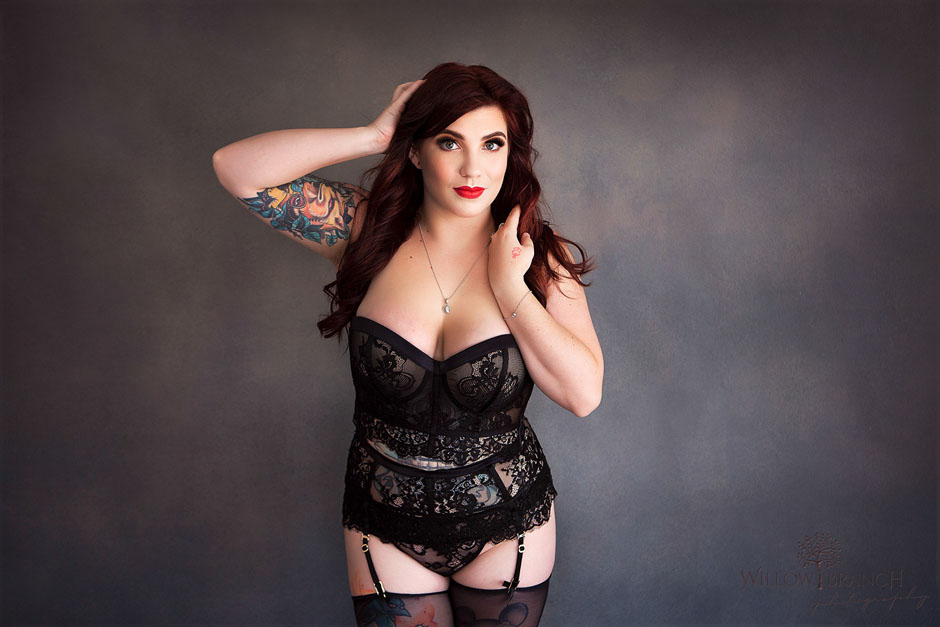 Learn more about booking your own Boudoir Session!