Professional Glamour Photography Brisbane
Marcia came in for a photo session for herself, to feel empowered and beautiful. She was pumped for this session and even brought along her own playlist of songs by/for/about empowered women! Marcia wanted a specific look, a red lip modern glamour pinup, and with her half shaved head and the other half beautiful blonde curls, we created something truly unique with Marcia's photo collection! This girl was super photogenic and was simply a natural in front of the camera. I was so excited to work with someone so charismatic and I didn't want the shoot to end!
Marcia had her glamorous pinup makeover done by Melody Caitlin Make-Up Artist, and she brought gorgeous black and red lingerie sets that suited her theme and look perfectly.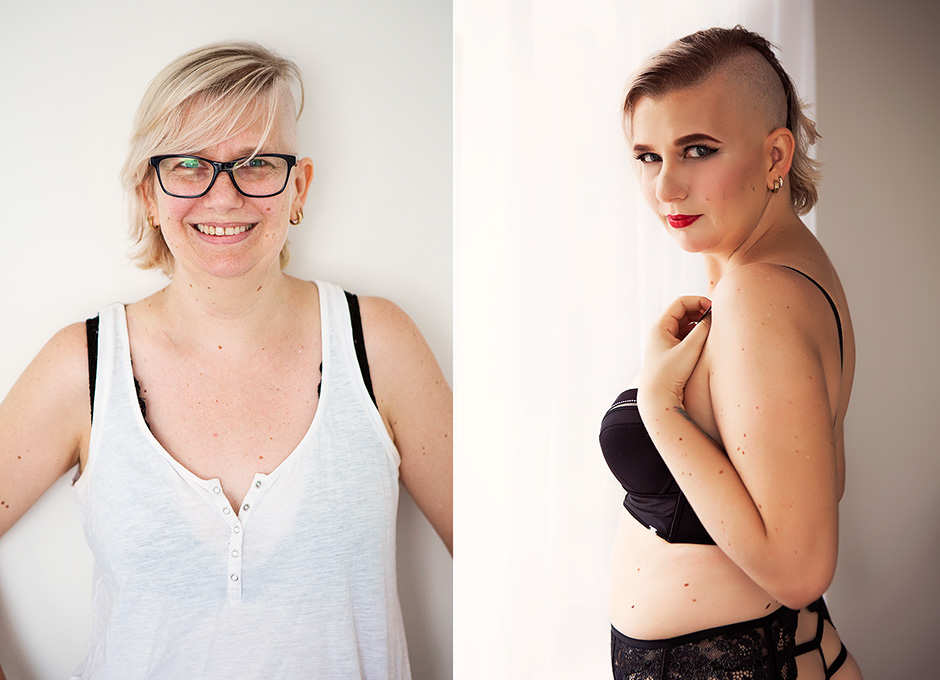 Learn more about booking your own Boudoir Session!
Professional Glamour Photography Brisbane