Curvy Boudoir Photography Brisbane
Shannon was no stranger to the Willow Branch Studio as she had been in several years earlier (I think we figured out that it had been 7 or 8 years 😱). With her smoldering red locks and vibrant smile, Shannon has alway been a favourite to photograph, and this time was no different!
Shannon was gifted a gorgeous olive green lingerie set from Big Girls Don't Cry Anymore; they must have know how amazing it would look on her, and they weren't wrong! This set clung perfectly to her natural curves and she looked absolutely gorgeous! For hair and makeup – done by the talented It's Natural by Elsa, – we gave Shannon a sexy smokey eye with long gorgeous lashes, and a natural pink lip to accentuate her already stunning natural beauty.
Since her shoot 7 or 8 years ago, Shannon has gained a lot of confidence, and while she is not new to freelance modelling, she was recently signed by a model agency. This girl is kicking goals in so many aspects of her life right now, but her road hasn't been without challenging pitfalls. With many health issues throughout the years, both physical and mental, Shannon has gotten through it all and come out on top, and while it's an ongoing struggle that many of us face on a daily basis (especially when it comes to mental health), she has such a tremendous optimism and positive outlook on life! With inspiring ladies like Shannon in the studio, there is no wonder I love my job and find it so rewarding!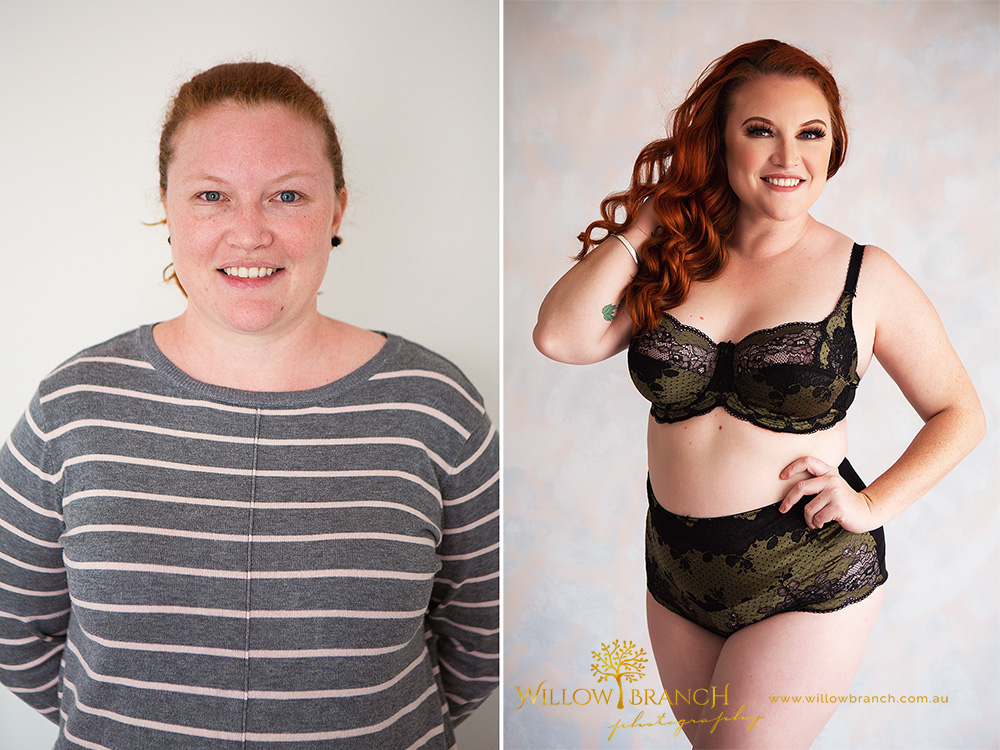 Learn more about booking your own Boudoir Session!