Boudoir Shoots Gold Coast
Kylasch wanted to surprise her husband with some gorgeous photos for their 6 month wedding anniversary! I thought her name was so lovely and exotic, and when I asked her where it was from she explained that it was a name that her parents heard in the Himalayas while they were travelling. How unique is that, and such a great story! She has an illustration of the mountains tattooed on her arm.
Kylasch wanted to go big and bold with her make up, and Elsa from It's Natural by Elsa gave her a hot new look with dark smokey eyes and deep burgundy lips, and soft curls for her beautiful blonde hair. She brought lingerie in black, gold, white and burgundy, and she looked amazing in each and every one of them. Her infectious smile really put the cherry on top in her images, have a look for yourself!
You see these red wine lips?
I didn't dream up this
Out on suburban curbs
I'm always restless first

But when the truth is told;
We're all dreamers you know
I've always wanted more
than I could ever hold – Lisa Mitchell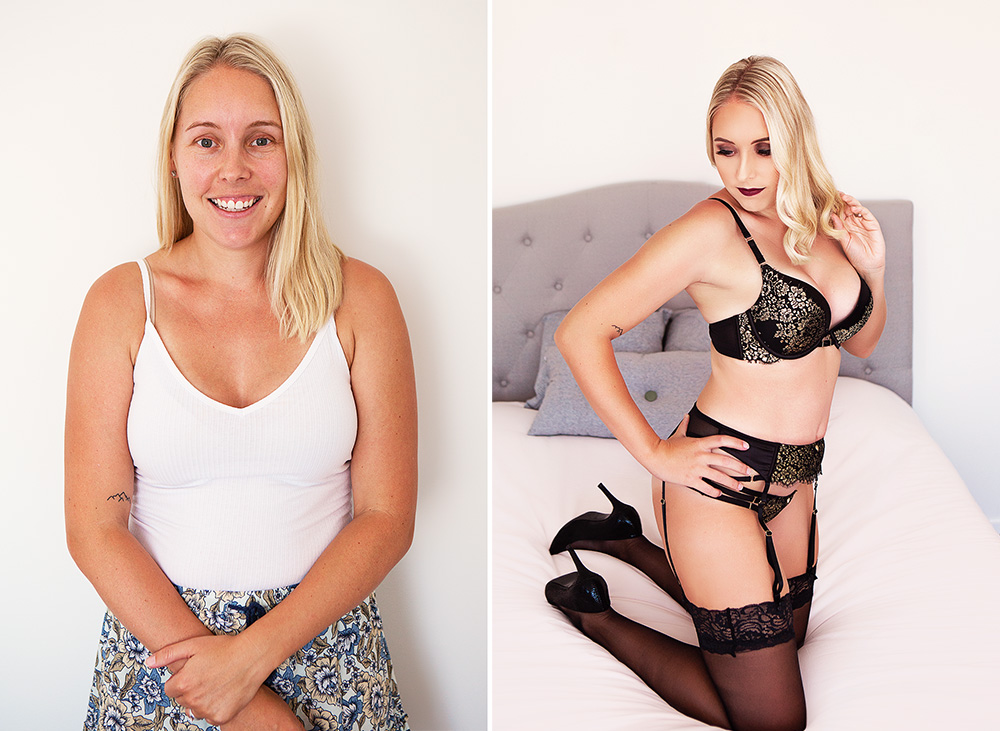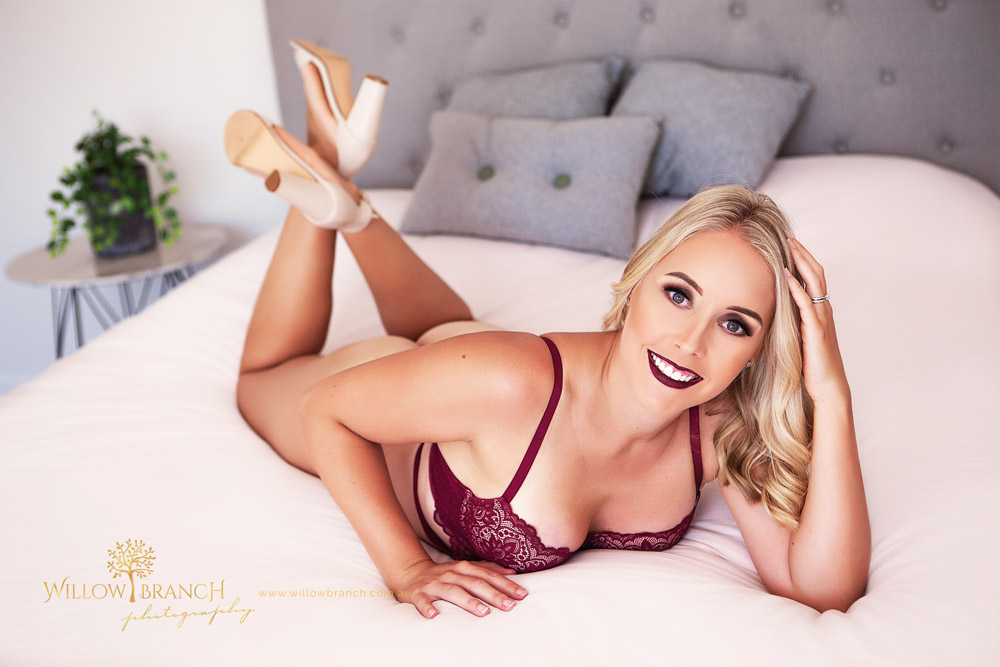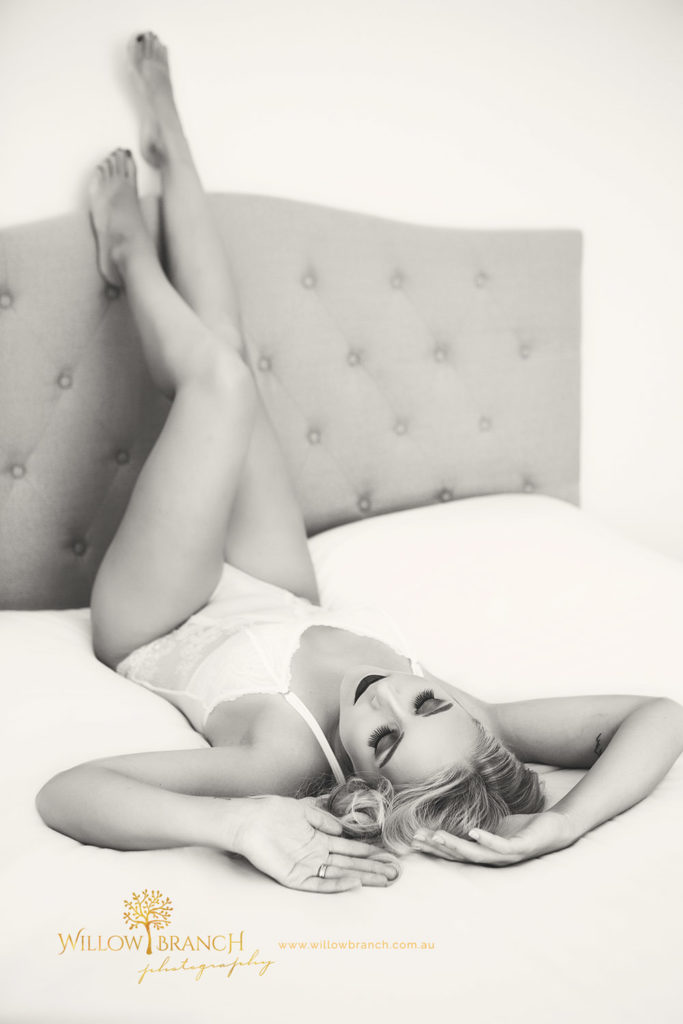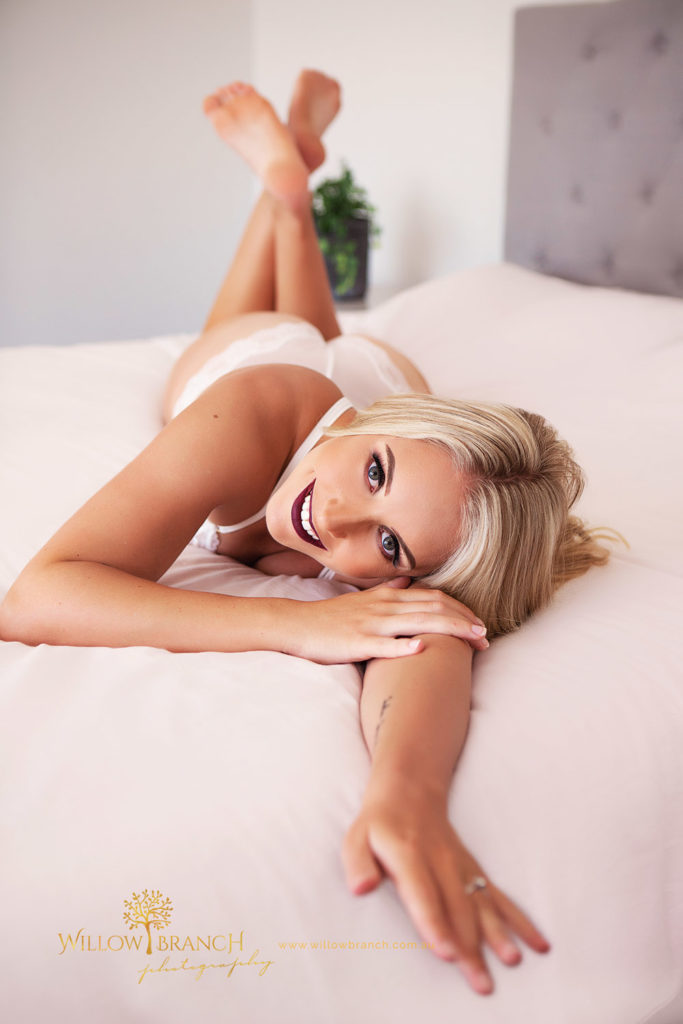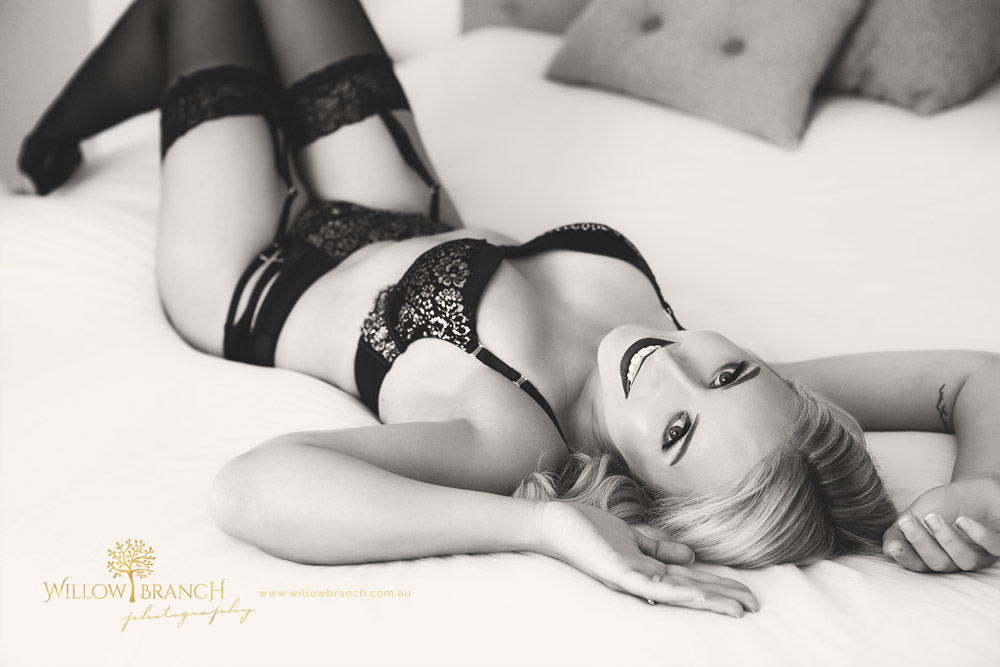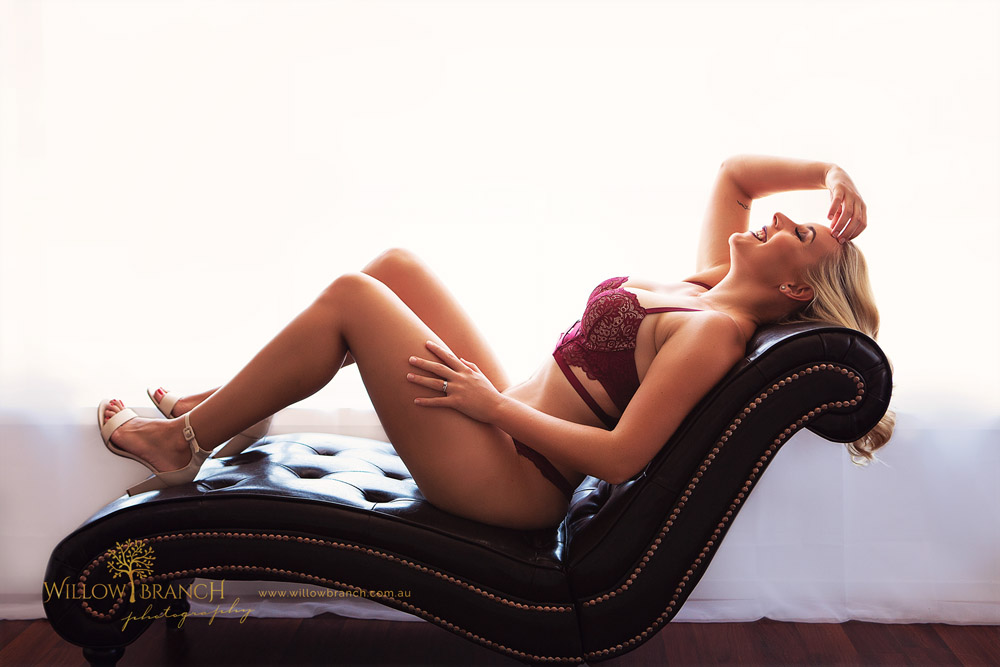 Learn more about booking your own Boudoir Session!
Boudoir Shoots Gold Coast